We find ways to help you achieve your goals
With dedication and passion, we have been committed to the success of our customers for 30 years. We provide support for sales change processes and develop successful strategies for companies. We listen, analyze your situation, develop concepts tailored to your company and support you in their implementation. Benefit from our years of experience in strategic sales, in the regulation of company succession or in the development of new markets. We have the right tools to bring your company to its goal successfully.
Success is not a product of coincidence, but can be planned and requires consistent action.
This is what our work has proven over a long period of time. And that is exactly why we work the way we do: With our multi-dimensional approach of market research, consulting and implementation, we design a red thread in a structured way to achieve your goal together. Our results do not remain pure theory, but result in measurable results. Our concepts are 100% resilient and bring your company the desired impact.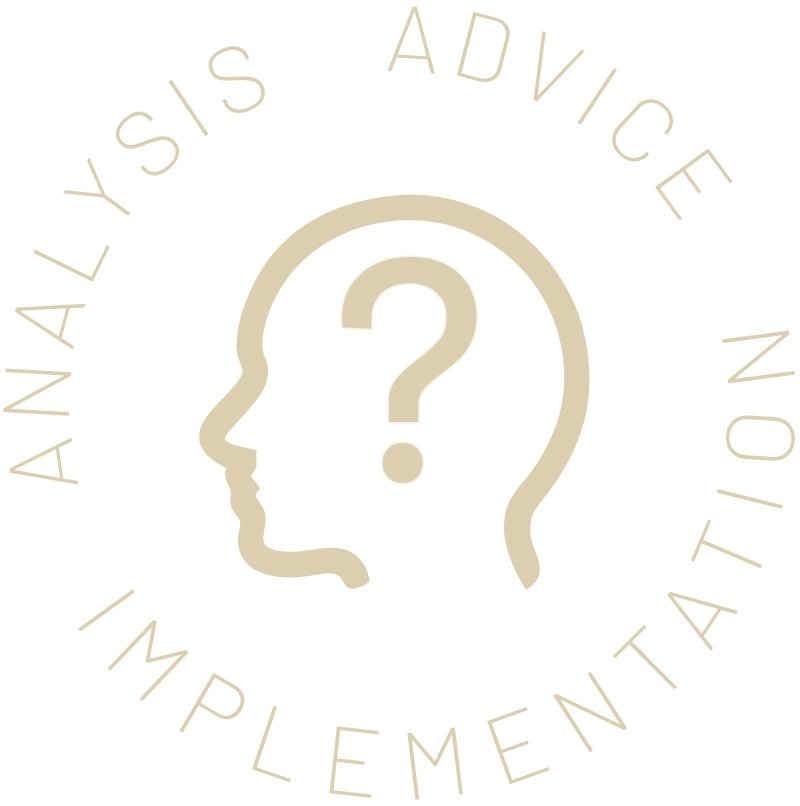 Benefit from our knowledge and many years of experience
Managing a company and running it successfully takes a lot of time. In addition to the day-to-day business, new complex questions and issues arise again and again. Am I still on the right track? Does expansion into other countries make sense at this point in time? How do I optimize my sales force? Are there opportunities to open up new markets? What will happen to my company? How do I arrange my succession?
These kinds of questions come up sooner or later in every company. When dealing with such sensitive issues, it's good to have outside support. And that's where we come in. We specialize in sales, opening up new markets and company succession.
In order to strategically develop your sales, we identify potential and its exploitation in individual countries or sales territories, develop efficient price and condition models, and design a 360° sales offensive. We use qualitative market research to identify your individual market opportunities, which we then systematically exploit together.
The development of new sales markets is a challenge for sales and marketing. Here, we review the market opportunities and risks and provide support up to market entry and the systematic development of the new market.
For every entrepreneur, there comes a time when they hand over their company to a successor. Company succession in family businesses is a difficult step for everyone involved. Relationships are often closely intertwined, especially in family businesses. How can succession be managed successfully so that people continue to enjoy seeing each other at family gatherings?
Our focus is on industry as well as B2B specialist trade – and has been for 30 years.
We know the challenges of a wide variety of industries at home and abroad. We are familiar with the activities on the market and know about the challenges of country-specific sales processes. Medium-sized companies with a turnover of approx. 10 million euros or more, as well as large companies in the B2B sector, are in excellent hands with us and place their trust in our expertise.
Construction and construction supply industry
Hotel and Restaurant business endowment
Refrigeration/air conditioning
Automotive retrofit and accessories
Mechanical and plant engineering
What we have achieved for our customers
Tasks set to us and their solutions
Our results are always created hand in hand with the respective companies. Satisfied customers through individual consulting and successful implementation are our highest aspiration. Here you can find an excerpt of our work with different tasks to make our way of working more tangible.